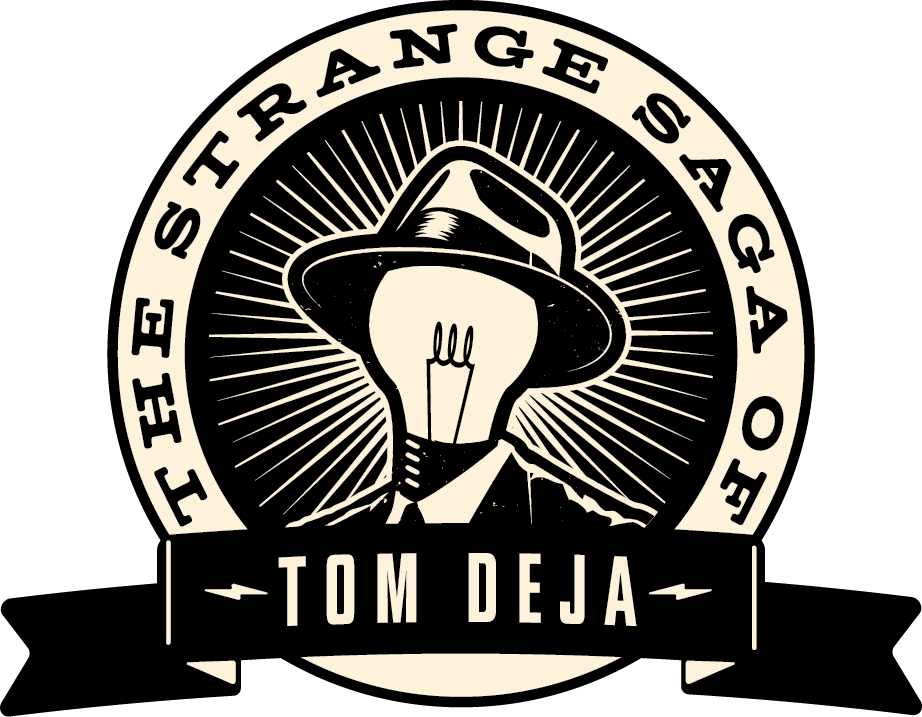 Seduced long ago by the glamorous, diamond-studded, go-go lifestyle of a graphic designer, Tom Deja now finds himself addicted to the white knuckle thrills that only brand identities, marketing materials and retail signage can deliver.
With a career that spans decades and bridges two centuries, Tom continues striving to impress that girl who rejected him in high school. While he was senior designer for marketing at Star Farm Productions in Chicago, their 
Edgar & Ellen
 books were turned into an animated series for the Nicktoons Network, and used for Target's Halloween promotion at all 1500 stores. He was tapped to help brand the relaunched
Weekly World News
, and design their book 
Going Mutant: The Batboy Exposed!
 Tom also designed the 
Touch & Go Magazine
 book for Bazillion Points Books, a dream come true for a former Midwestern hardcore kid.
A lifelong fan of comedy and an inexhaustible source of joy and hilarity, Tom has had the opportunity to work with some of his heroes in that arena as well. He has created posters, logos and t-shirt designs for eccentric millionaire John Hodgman, as well as for Jesse Thorn's Maximum Fun media empire, and he has done a great deal of work for the Second City, including designing their 50th anniversary logo.
Finally, as if all of that weren't enough, Tom is also an award-winning illustrator with a thick, luxurious head of hair. He has created illustrations for 
Disney Adventures Magazine
, 
Jazz Times, New York Newsday, Chicago Parent,
and
Delaware Today
Magazine
, among many others. His poster art was also featured in 
The Art of Modern Rock
 from Chronicle Books.
Despite all this incredible success, Tom is still waiting by the phone for you to reach out and hire him. He's worth more than your money.